Packaged Services for Remedy and ITSM
Want to test your Remedy platform but don't have the time, expertise, budget or licenses for test tools?
Scapa Technologies offers low FIXED cost, Sanity Check, Benchmark, Capacity and Scalability packaged services for BMC Software's Remedy IT Service Management Suite, including a FREE 500 virtual user license for the duration of the project!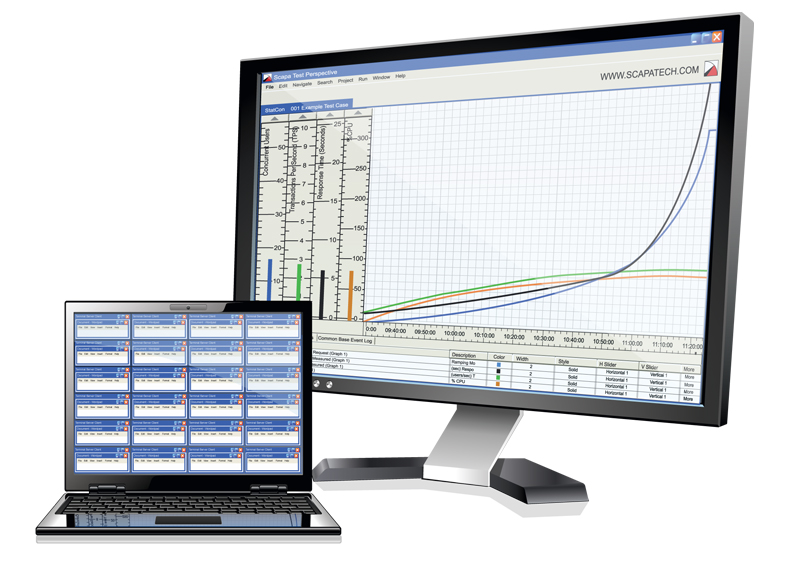 Contact Scapa today to discuss the available options
Simple – Based around core read-only user activity, an introduction to the value of testing and test results with minimal interruption, can be performed against any existing system.
Complex – Testing based on an extended set of test transactions covering typical user activity, providing a greater insight into your system performance.
Custom – Covering custom and more complex workflows, including customized applications, providing a detailed analysis of your system performance.
Custom add-ons (1 day engagements except*) only $2,500 per day:

Summary
Fixed cost service engagements from Scapa Technologies' highly experienced professional services consultants. These engagements offer a free Scapa TPP software license for the duration of the engagement and, crucially, will provide insight into the performance and behavior of your mission-critical Remedy and ITSM applications by mimicking real users and using your own real system data (i.e. NOT synthetic or data that may obscure deployment or data specific system performance).
Do you have a new system with no data? That's no problem. Using Scapa TPP, our Professional Services consultants can also be engaged to run tests designed to populate Remedy ITSM systems.
Benefits
Rapid system analysis by Scapa Technologies expert consultants (10+ years testing Remedy systems) providing insight into your system.
No lengthy set-up or learning curve for testing departments.
Real results based on your real data giving you relevant results.
Professional Services Report prepared by experts in the field of testing. All engagements come complete with a report on system performance.
The Small Print
The length of the engagement is dependent upon the availability of everything required to start testing (e.g. virtual machine for back end statistics, if required etc.)
Pricing is based on tests being completed as a remote activity. If the consultant is required to be on-site, there will be an additional cost for travel, accommodation and subsistence expenses.