Scapa TPP for Remedy –
Capture, Process, Go
Scapa provides Remedy / ITSM end to end performance testing and monitoring software solutions and services. With over 15 years in Remedy and ITSM performance testing and monitoring, Scapa is unrivalled in its experience and expertise.
BMC recommends that customers conduct their own benchmarking. Each customer environment can vary in terms of hardware, network infrastructure, operating system and platform versions, customizations, integrations, data volume and distribution, and system usage.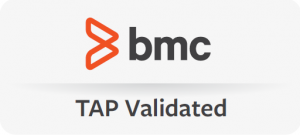 Why use Scapa TPP?
It's quick
No programming required as Scapa automatically does all the hard work for you. Simply capture and replay user activity at load and Scapa TPP will automatically process the Remedy logs and generalize (parametrize) them to make sure the data is varied, to replicate real user behavior.
Regular system health checks are quick and easy. Use these as part of your managed services for your customers to improve customer satisfaction and gain a competitive advantage.
Our tools are ideal for helping you set service level agreements (SLAs) with your customers and for monitoring these SLAs continuously, helping you deliver improved customer service.
It's powerful and flexible
It's the only tool that provides complete coverage of the Remedy infrastructure – testing the C API, the GUI and the mid-tier – enabling unrestricted and unrivalled visibility of system performance and user experience.
Measuring system performance from the end users perspective across geographical locations – even from mobiles.
…to establish a performance baseline
…to evaluate the capacity of systems for current or future workloads
…to identify performance issues and bottlenecks
…and you should too, to eliminate any current or potential performance issues and maintain your system performance and Service Level Agreements (SLAs).